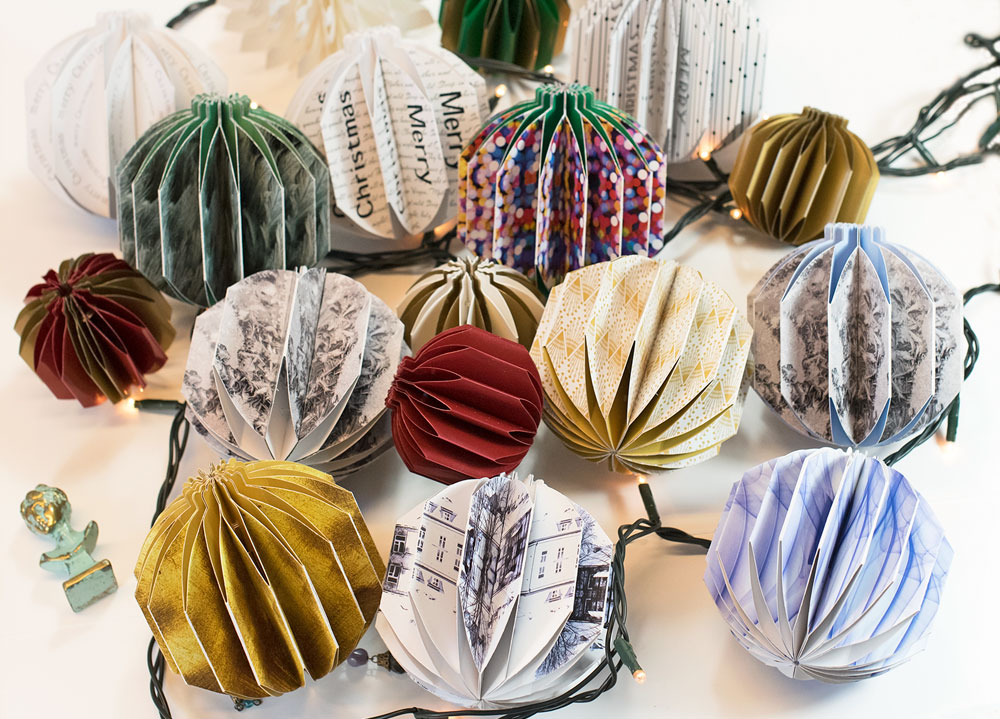 We would like to present new decoration item called "Ball 315", which is produced from paper material. As of now, you could order this product according to your needs, like form, size, design and color pattern.
This would allow you to adjust your corporate identity, like logo, form, colors or exclusive interior.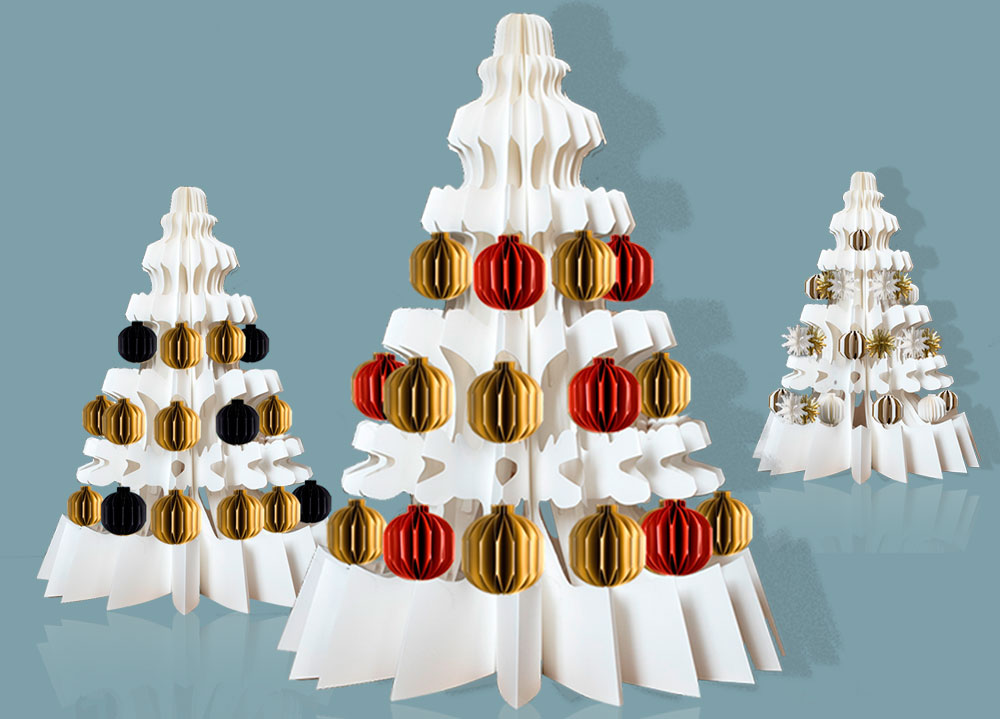 One of the biggest our Etmono Deco products news – is the big size Christmas tree "Lapland 115". This item is produced from white color plastic (flame retardant – M1 safety class), which could be easily fit to any shop window or public space decoration.The height of "Lapland 115" item is 75 cm and the lighting set gives an impressive light for the full volume, which could fit for any interior and would present a unique look at the evening time.
"Lapland 115" could be decorated by Etmono Deco items from "Ball 115" collection, which have different colors and patterns options. The set of "Lapland 115" and "Ball 115" collection would give an opportunity for decorators and architectures to realize own ideas and every year it could surprise with different look and design.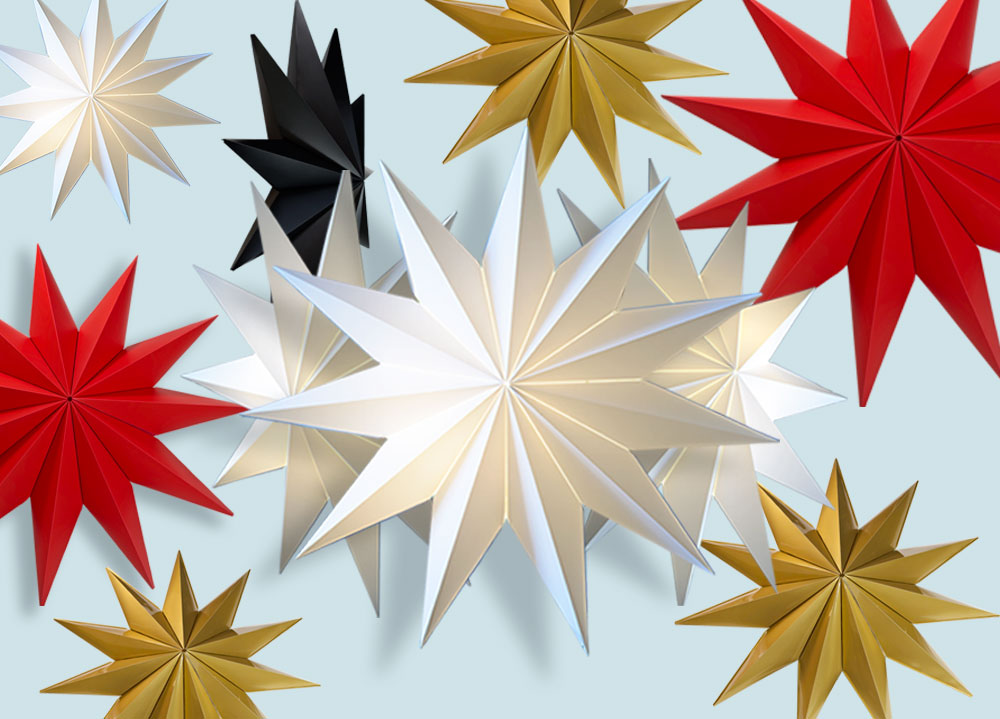 For this season, for the most popular star family "North 111" has been added the bigger size star which can be 120 cm and 140 cm in diameter size. The "North 111" is made in such way, which is easy to assemble and packed if folded position for cost effective transportation as well compact storage, after Christmas season is over.
The star "North 111" has a classical look and the lighting set gives a full volume light as this products is produced from special plastic which is used in lighting industry.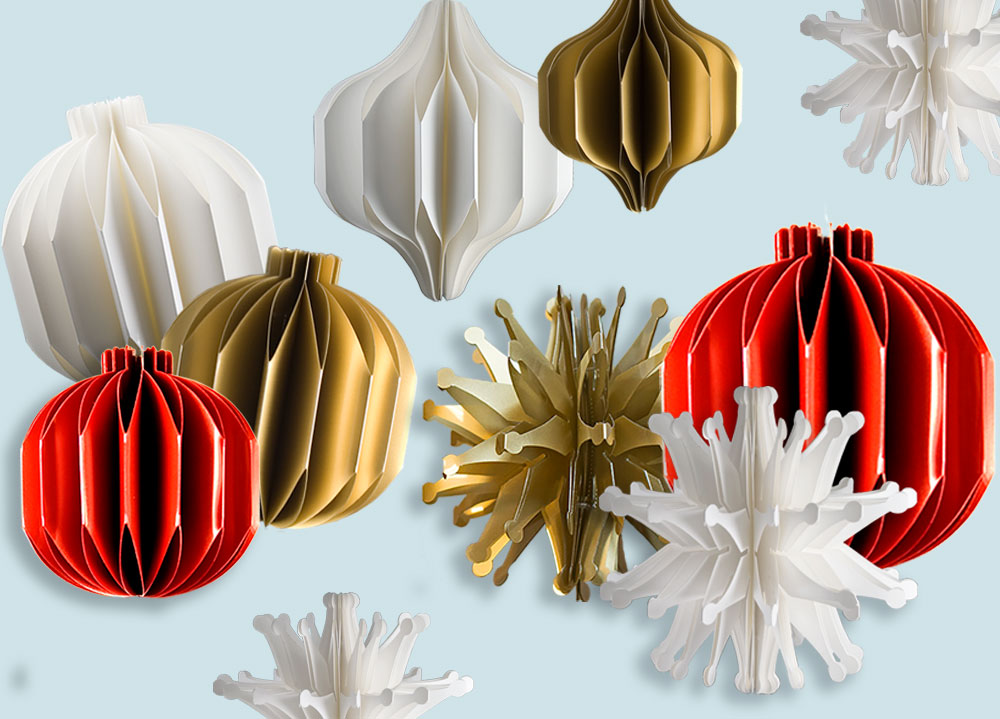 The last item we would like to draw your attention from "Ball collection" is a new product "Ball 215", which maximum size could be up to 60 cm. It would be in made in different plastic colors, like white, gold, shiny red, red carat, black and other colors depending on your needs.